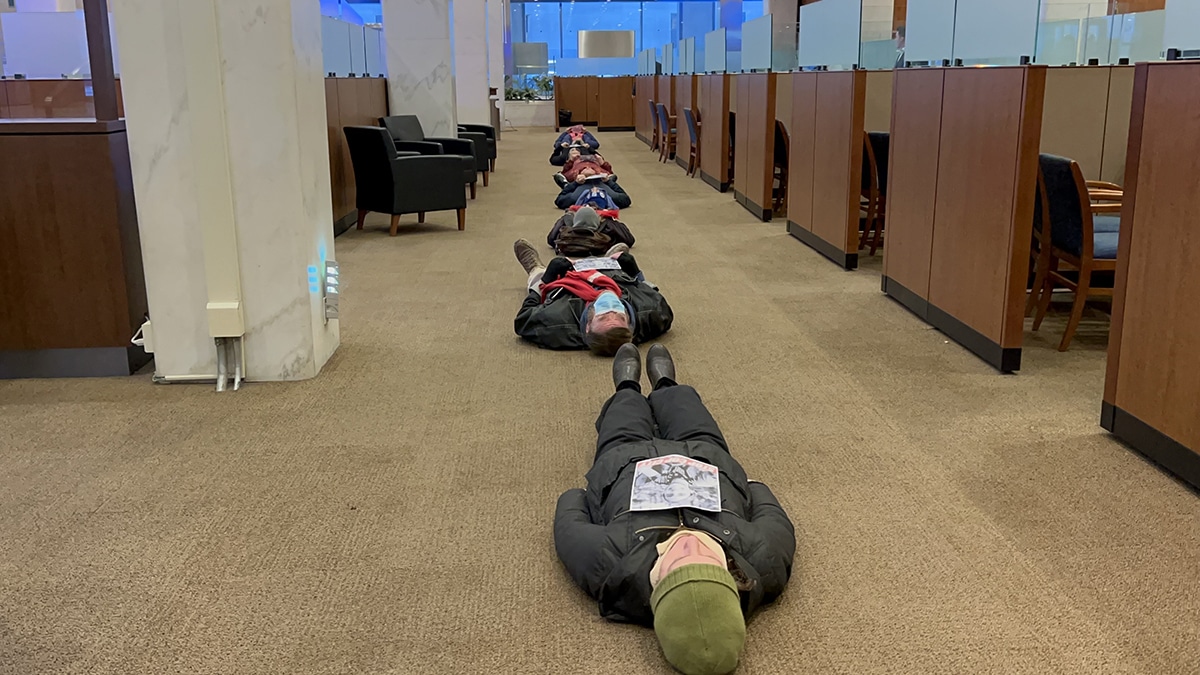 Church of Stop Shopping: Fossil Banks & Climate Change NYC
by The Church of Stop Shopping | Sep 14, 2033
There is tension in the air. Protesters are gathering from far and wide, while the national leaders and their corporate keepers come to the UN next week.  We are in the opening hours of "Climate Week" in New York City.  The Earth defenders are talking about Libya and Maui.  And wondering – will the fossil banks bet that all this will blow over… again?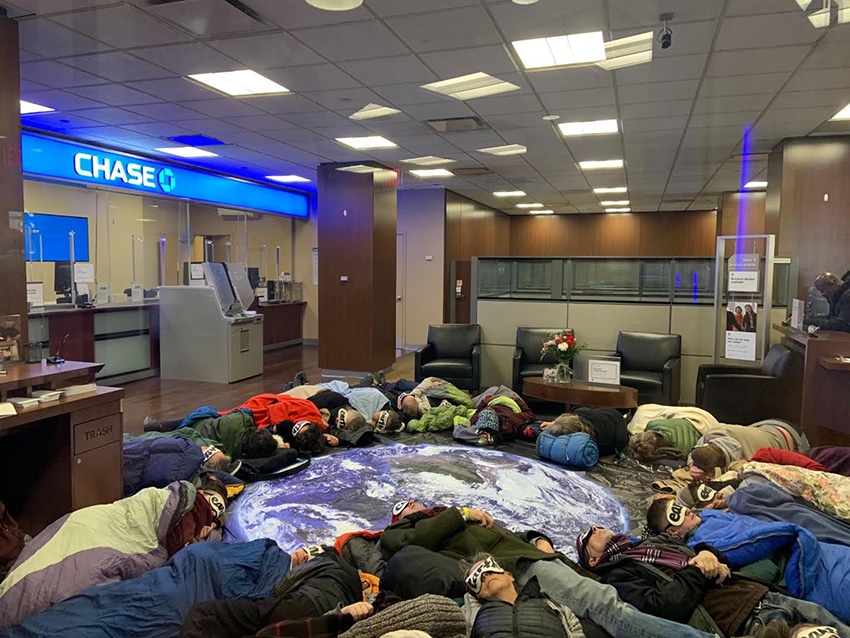 Let's stop for a moment and marvel at these 'fossil banks.' They are big. The three banks cited by Bank Track as top toxic investors in climate violence are are trying to rise faster than the seas are rising from their investments.  CitiBank HQ is 51 stories, BlackRock is 60 stories and the Times puts the new JPMorgan Chase HQ at 70 stories tall.  (We have noticed a relationship between this erectile glory and police brutality against Earth-defenders.)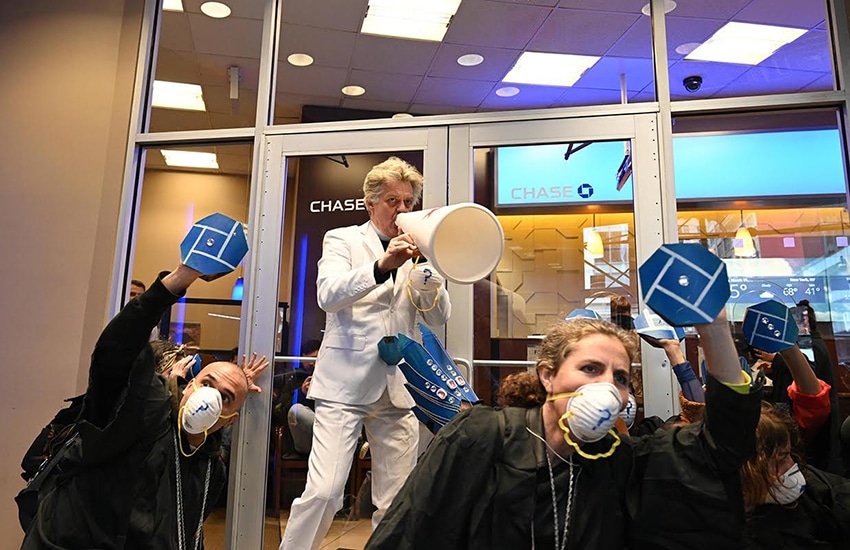 The citizens of Money, New York are in a separate self-governing world, far from cities bursting into flames, mountains shaking, families drowning in raging rivers…   This week crowds of Earth-defenders are everywhere in the Apple, improvising a new, intense activism for the Earth after the fire and flood of this summer.  When the Stop Shopping Choir walks into a Chase lobby we have the sensation that we are on a bridge between actual Earth and a world completely falsified by the market, where a volcano only shows up as the depressed real estate values of the dead in the lava trail below.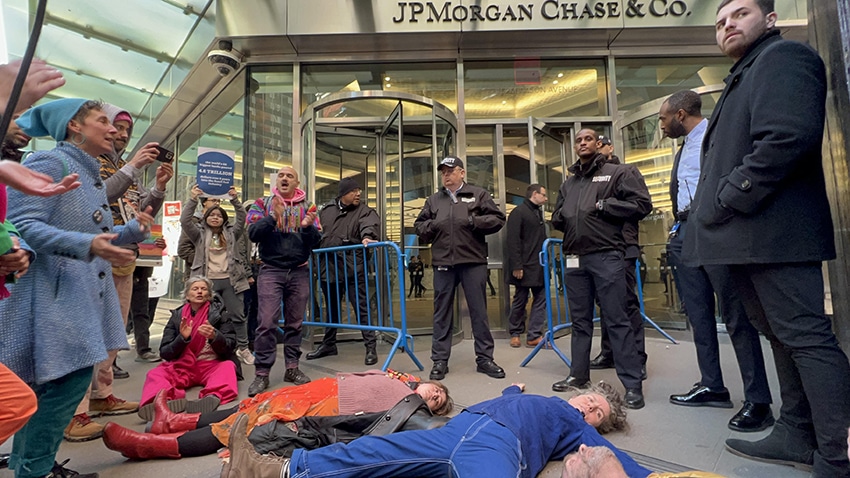 We're doing it today – email us if you want to come with.  (REVBILLY@REVBILLY.COM)
Our Director Savitri D is rehearsing the choir in September.  The Earthchxrch services will re-open on Sunday October 1st at 3pm at our home, 36 Avenue C at 3rd Street in Loisaida, the East Village.  We will welcome congregants the 5 Sundays of October.  It is likely that during that month the city will continue cutting down the remaining 450 trees of the East River Park.
The Stop Shopping Choir is currently open to new tenors and basses CONTACT THE CHOIR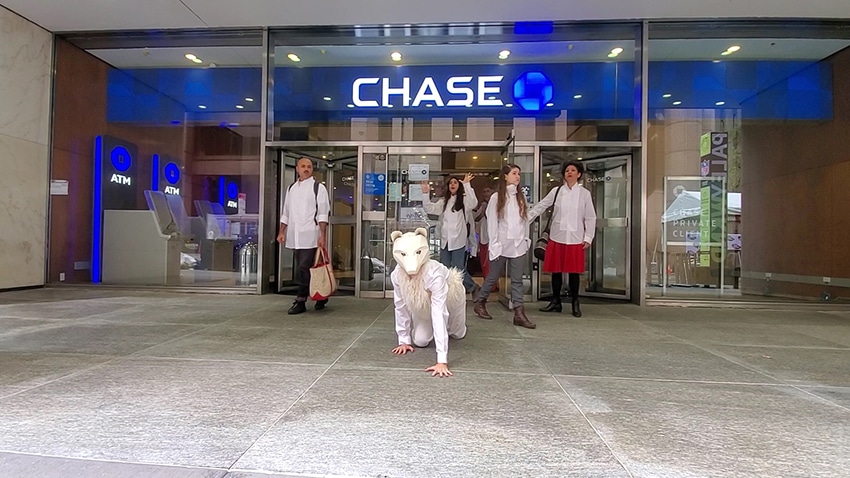 © 2023 FM Media Enterprises, Ltd.