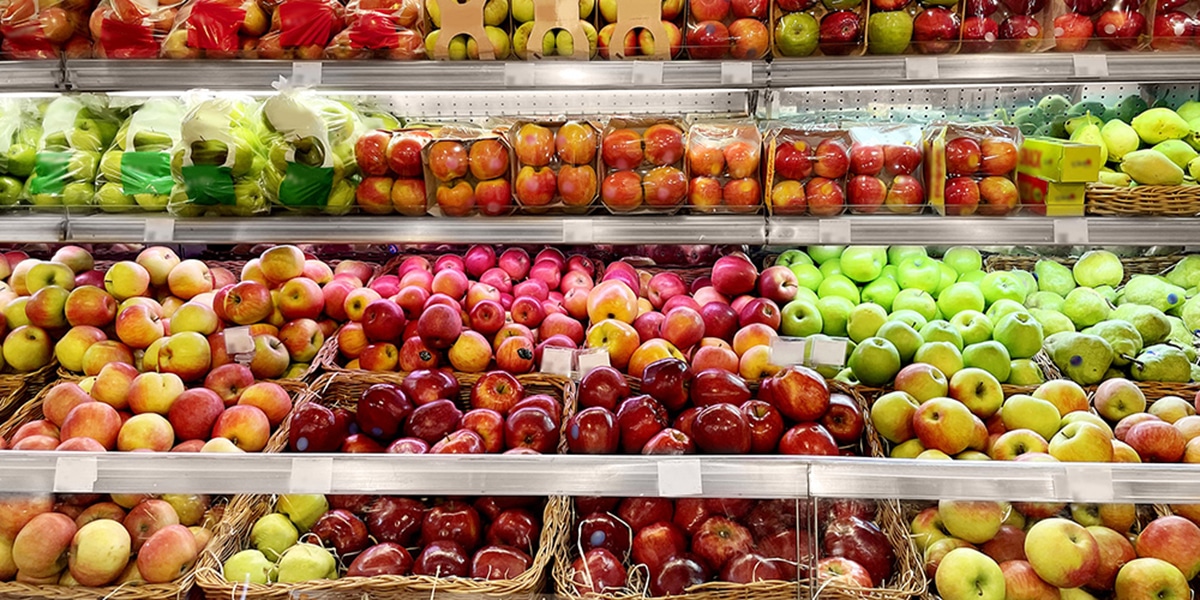 Nutrition: Why We Can't Trust the Government
by ANH-USA | Nov 3, 2022
One of the most powerful groups that influences Americans' eating decisions is dominated by junk food companies.
The Academy of Nutrition and Dietetics (AND) and its foundation "assist the food and beverage, pharmaceuticals and agribusiness industries through their large network of professionals and students, their lax internal policies on corporate partnerships and their topical position papers." These are the scathing conclusions of a new investigative report into the AND's operations. It tells a crony story that many of us know all too well: the "experts" who wield considerable power and influence over national food policies are beholden to the junk food companies driving the chronic disease epidemic. It is another reason why we should not listen to the food advice dispensed by the AND and the federal government.
The AND is a trade association for registered dietitians. The AND's stated mission is "to accelerate improvements in global health and well-being through food and nutrition." They accredit dietetics curricula and act as an authority in US food policy—when the government develops its nutrition recommendations, like the Dietary Guidelines for Americans, the AND is heavily involved. The AND also provides "expert" testimony when state and federal lawmakers set policies on food and nutrition issues. This places the AND in a powerful position to shape how Americans eat and think about food and nutrition.
We've known for quite some time that the AND was friendly to Big Food. Most notably, in 2015 the AND announced a partnership with Kraft Foods whereby Kraft Singles—the individually wrapped slices of "cheese product" popular in school lunches—were allowed to boast the AND's "Kids Eat Right" label—a tacit endorsement of this junk food. Around the same time, it was reported that dietitians were promoting small cans of Coca-Cola as a snack.
But the new report highlights just how pervasive Big Food's influence over the AND is. Through Freedom of Information Act requests, thousands of AND documents and communications were obtained by US Right to Know. These documents show, for example, that although the Kraft partnership was dropped after the public backlash in 2015, the AND privately continued to engage with corporations in a variety of ways, including investing AND funds in shares of Nestlé, PepsiCo, and Big Pharma companies, accepting corporate contributions without disclosing their size, and allowing members of their Board of Directors to work for or consult for junk food companies.
An email obtained from Donna Martin, a leader within the AND, illustrates the problem. When commenting on a CFO's report about the AND investment portfolio, she said:
Everything looks good to me. The only flag that I saw was that PepsiCo is one of our top ten stocks (in which AND has invested). I personally like Pepsico and do not have any problems with us owning it, but I wonder if someone will say something about that. Hopefully they will be happy like they should be! I personally would be OK if we owned Coke stock!!
Then there are the extensive financial ties to the food and biotech industries. Between 2011 and 2017, documents show that the AND took more than $4 million in donations from food companies and industry groups such as Coca-Cola, PepsiCo, Nestlé, Hershey's, Kellogg's, and Conagra. The AND also invested heavily in food industry stocks, holding more than $1 million worth of stock in PepsiCo, Nestlé and J.M. Smucker.
Further, the documents show that the AND's Foundation is used by corporations as a means to reach young students and professionals. Corporations donated $15 million to the AND's foundation between 2009 and 2015; $6 million were transferred to AND members through awards, scholarships, research grants, fellowships, and other foundation-led programs. Four and a half million dollars went to an initiative called the "Champions Program" which granted funds to non-governmental organizations to support projects "promoting healthy eating and active lifestyles for children and their families." "Healthy eating," according to Coca-Cola, Nestlé, and Hershey's!
Currently, the AND lists two dozen corporate sponsors on its website, including Tate & Lyle, one of the world's largest producers of high fructose corn syrup, and the National Confectioner's Association, the trade group for the candy industry! When we reported on the AND's relationship with Kraft Foods in 2015, the title of the article was "What Will the Academy of Nutrition and Dietetics Endorse Next? Candy?" The AND appears to have turned this joke into a reality.
It is deeply troubling that the nutrition experts who help set dietary recommendations are on the take from junk food makers. But what puts the icing on the cake (pun intended) is that the AND worked for years to monopolize the practice of dietetics and nutrition at the state level by supporting "scope-of-practice" laws whereby only registered dietitians can offer nutrition services. This, of course, explicitly excludes other nutrition professionals who are often better educated, more experienced, and better qualified than dietitians. For example, a PhD in nutrition may be told he or she may not legally offer nutrition advice, while a college-educated member of the AND can.
As we've argued previously, all of this shows why the government cannot be trusted to dispense nutrition advice. Not only does Big Food influence government guidelines directly through its financial clout; they dominate the supposed groups of "experts" that the government turns to for input on its recommendations.

© 2023 FM Media Enterprises, Ltd.