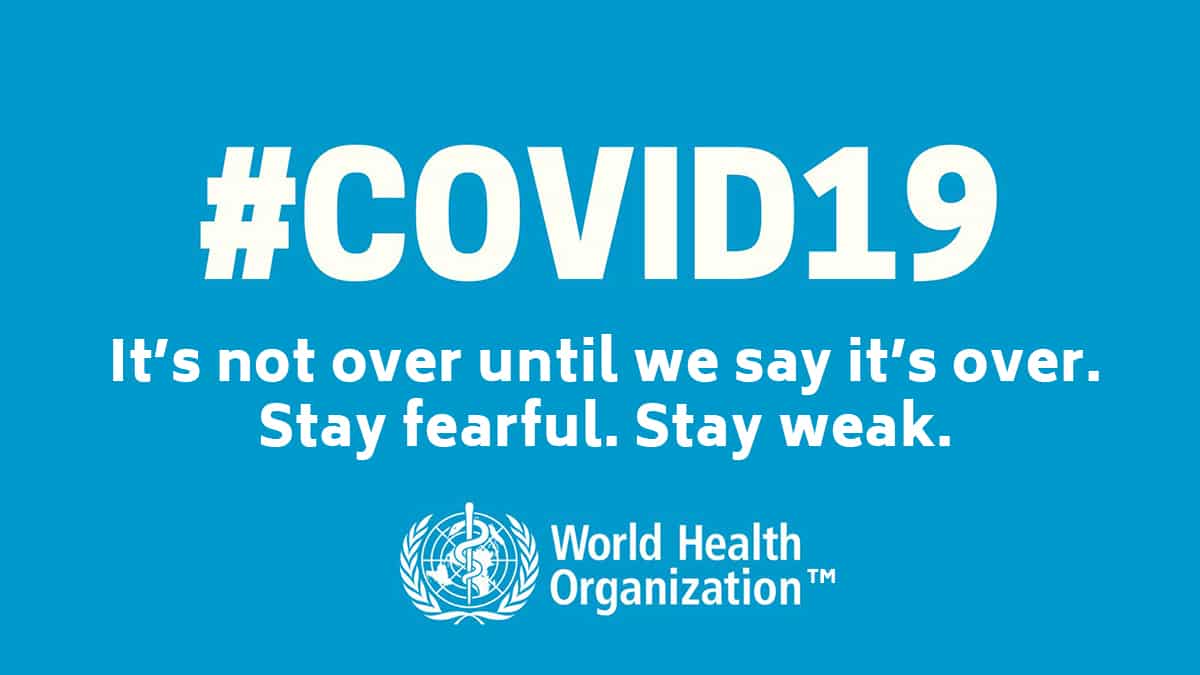 The Pandemic Isn't Over
by NE – nakedemperor.substack.com | Jul 18, 2022
Pandemicists just won't give up.
The pandemic isn't over as we've heard above. The pandemicists are out in force trying to get restrictions back in place.
A joint editorial from the editor in chief of the British Medical Journal (BMJ) and the Health Service Journal (HSJ) is calling for restrictions to return. In their article, which is called "The NHS is not living with covid, it's dying from it", Alastair McLellan from the HSJ and Kamran Abbasi from the BMJ say "the government must be honest about the threat the pandemic still poses".
The two authors say that "the nation's attempt to 'live with covid' is the straw that is breaking the NHS's back". After a quick nod to the World Economic Forum (by mentioning Build Back Better), the two suggest mask wearing in healthcare settings and on public transport should return. Furthermore, they want the re-introduction of free tests for the public, working from home when possible and restrictions on some types and sizes of gatherings. And of course they want the unvaccinated to get vaccinated.
Using a strange turn of phrase, the authors say that these new restrictions are needed because although BA.4 and BA.5 will peak in the next few days, "other variants will be ready for global distribution soon".
Hospital trusts around the UK have already started requiring face masks be worn and hand gel used on arrival. And this is Summer. Good luck when Winter comes around.
The English football manager, Gareth Southgate, is reportedly deciding whether to sack 'vaccine refuseniks'. Apparently a handful of the squad are unvaccinated which means they will have to isolate for five days when they arrive for the World Cup in Qatar in November.
And just when Boris Johnson leaves office this autumn, a new wave of booster jabs will be rolled out. Currently the jabs will be only for those aged 50 and over, those in clinical risk groups and frontline health and social care staff. The Prime Minster said "Vaccines were our way out of this pandemic, and now they will make sure Covid can never haunt us in the same way again."
Boris Johnson looked like he was going to follow Sweden down the sensible route, early on in the pandemic. But he caved relatively quickly and easily leaving us in the mess we are in today. However, he did ensure England was one of the first countries to remove most restrictions and did not allow us to go down the more draconian routes of other commonwealth countries. Was this the reason he had to go? And will his replacement allow restrictions and mandates to return?
The Public Accounts Committee have urged the NHS not to take its "eye off the ball" when it comes to vaccinating the unvaccinated. Dame Meg Hillier MP said "despite work to date, low vaccination rates persist in many vulnerable groups and fresh approaches are needed to reach them."
German health minister, Karl Lauterbach is also pushing for fourth Covid vaccines for everyone. But before he decides on that, he has already announced that mask mandates will likely return to Germany in September.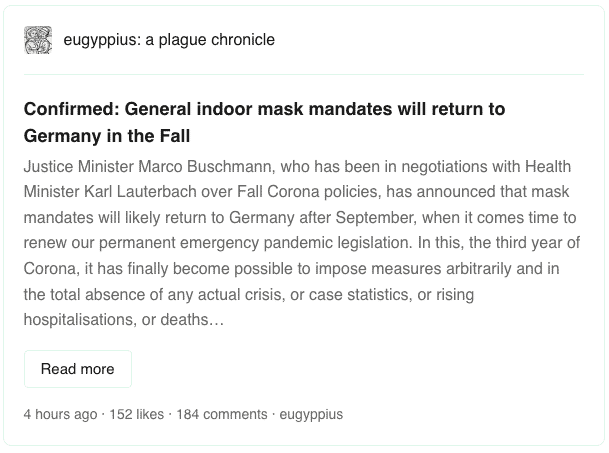 © 2021 FM Media Enterprises, Ltd.