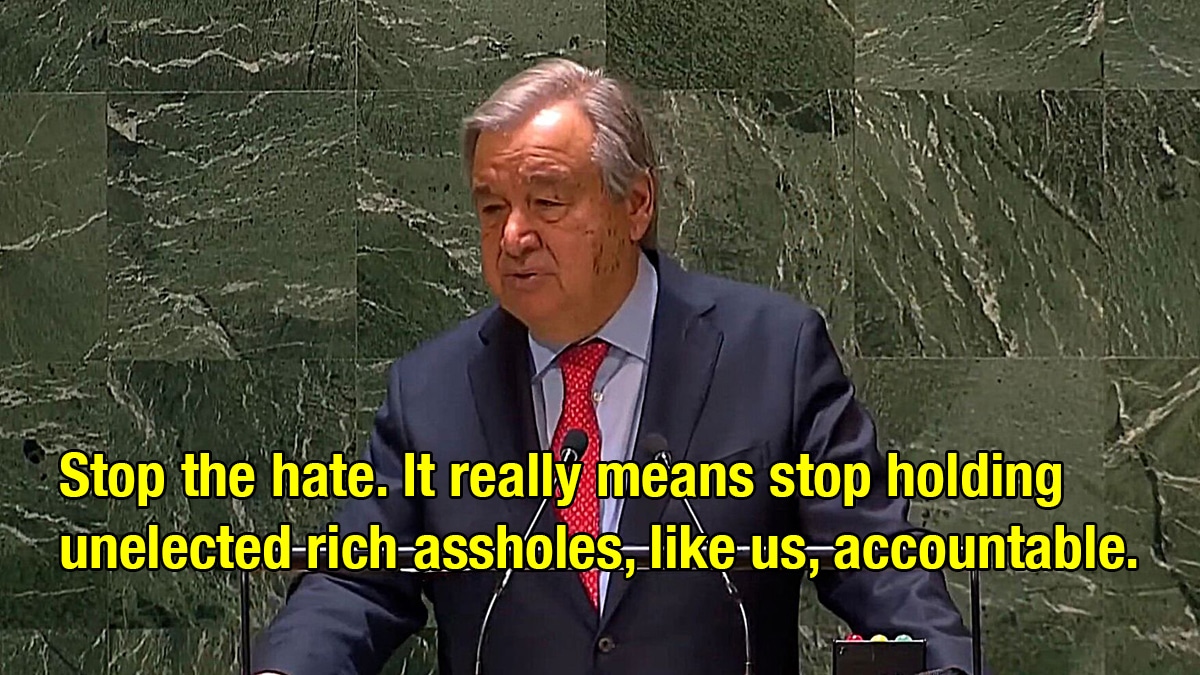 The UN calls for a "code of conduct" on social media
by Didi Rankovic  | Jan 7, 2023
The United Nations is becoming heavily involved in several initiatives to regulate the digital space and online speech, and judging by the priorities the organization has for 2023, outlined on Monday in New York City, this trend is only picking up steam.
UN Secretary-General Antonio Guterres spoke about those priorities and suppressing the spread of online "hate" speech via what he called misinformation and disinformation made it to the list, among issues like rights-based approach, renewable energy, and a dire warning about the world being closer than ever to total catastrophe – all mentioned in his speech.
Guterres spoke about the subject of "mis- and disinformation" on the internet as a call for action to deal with these threats.
And Guterres had "everyone with influence" in mind – governments, regulators, policymakers, technology companies, the media, civil society. It is notable that he "squeezed in" this warning about the need to "stop the hate" on the internet in the same paragraph he spoke about UN outreach programs that concern the Holocaust and the Rwanda genocide.
He then moved on to the UN Strategy and Plan of Action on Hate Speech, which included the "call for action."
"Stop the hate. Set up strong guardrails. Be accountable for language that causes harm," the UN secretary-general said and explaining the plan on how to do that: by creating a code of conduct for information integrity on digital platforms.
This, Guterres noted, is part of his 2021 report titled, "Our Common Agenda." In May 2022, a meeting was held at the UN by delegates who gathered to discuss what was dramatically dubbed as "the epidemic of misinformation and disinformation."
The UN Department of Global Communications was tasked with drafting a code of conduct "to promote integrity in public information."
In his speech on Monday, Guterres also accused social media platforms of using algorithms to "amplify toxic ideas and funnel extremist views into the mainstream," and asserted that some platforms tolerate hate speech, which, according to him, is "the first step towards hate crime."
And as stakeholders, those identified by Guterres, get together to produce the code of conduct for information integrity on digital platforms, "we will also further strengthen how focus on our mis- and disinformation are impacting progress on global issues, including the climate crisis," he promised.
Critics wonder if this doubling-down on "the war on misinformation" by the UN will serve as an excuse for even more online censorship and if it might clash with members' own speech protection laws.

© 2023 FM Media Enterprises, Ltd.