FDA is now warning about misinformation spreaders
by Meryl Nass | Jun 6, 2023
Here the FDA has a new one minute video about misinformation and rumor control. Clearly, the feds are getting nervous that their cons on the people are being recognized.
They also have created posters to explain the following in language even a 3d grader can understand:
The science changes.
It evolves.
But that doesn't mean you shouldn't trust the science.
Your "trusted sources" are government agencies.
As Jacinda Ardern told New Zealand when she was its Prime Minister: "We will continue to be your single source of truth" in a chilling 55 second clip on misinformation. For her services to the WEF (of course, she was a Young Global Leader) Jacinda was made a Dame yesterday. Yes, quite a dame, who single-handedly destroyed a great country and handed it over to her globalist masters. For that she gets 2 fellowships at Harvard. One of her predecessor NZ PMs, Helen Clark, contnues to deliver as an apologist for the globalists.
https://en.wikipedia.org/wiki/Helen_Clark
On 9 July 2020 the World Health Organization (WHO) appointed Clark as co-chair of a panel reviewing the WHO's handling of the COVID-19 pandemic and the response of governments to the outbreak. The Independent Panel for Pandemic Preparedness and Response (IPPR) examined how the outbreak occurred and how future pandemics can be prevented.
Below is the 1984 version of the FDA's new misinformation policy poster.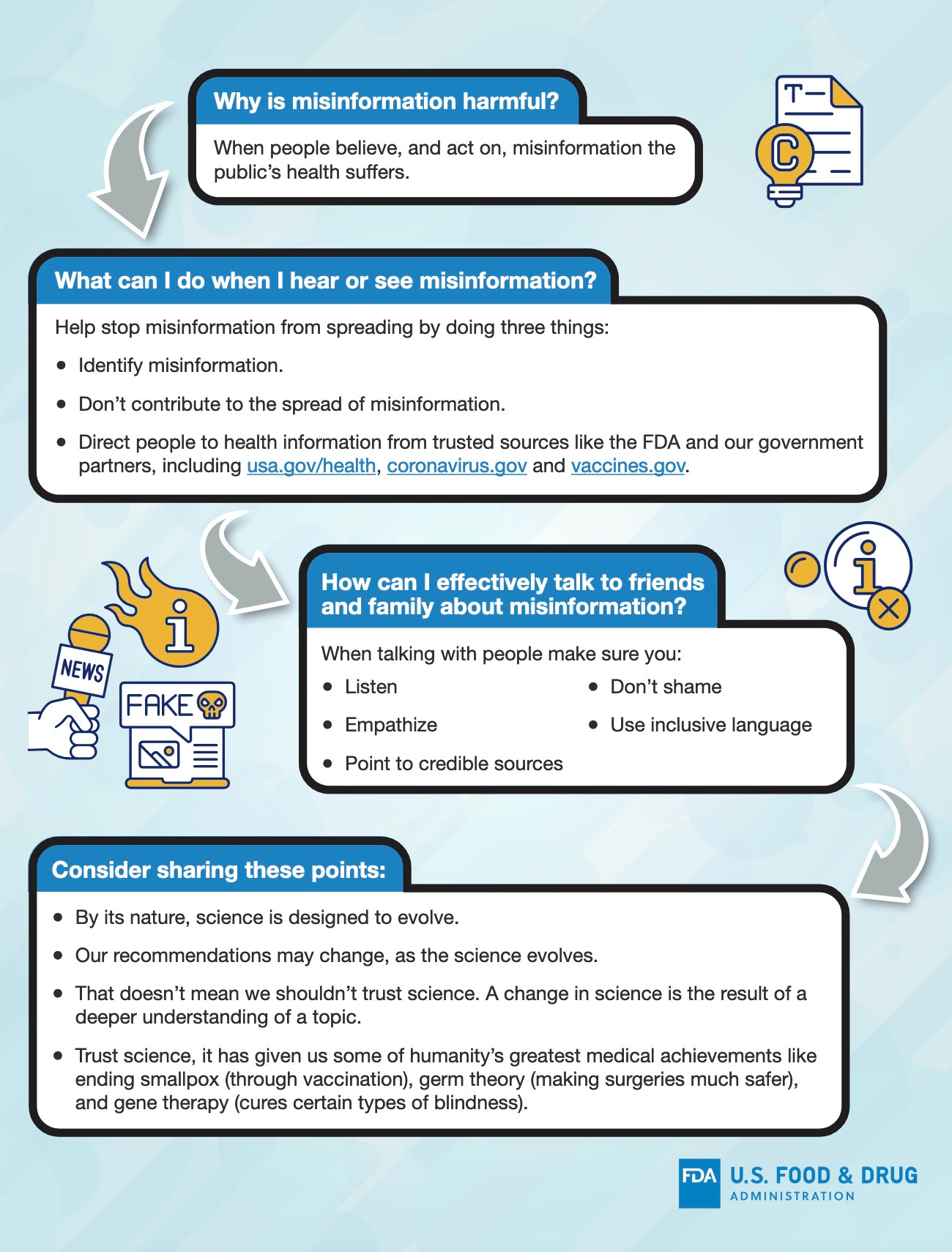 So now I will give you some important truth from a trusted source, the British Medical Journal aka BMJ, which I discussed on Friday during my talk to the Better Way conference.
In 1992 the Prescription Drug User Fee Act (PDUFA) was passed by Congress, allowing FDA to charge manufacturers to regulate their products, and it has been all downhill from there, in terms of the respect FDA has had on the world stage. From being considered the world's pre-eminent drugs regulator, as it was before 1992, it is now considered a shell of its former self: a rogue agency for hire.
65% of the funds used by FDA to evaluate whether a new chemical entity can be licensed as a safe and effective drug come from industry fees. (42% of the funds used by FDA to approve biologics, which include vaccines, come from industry.) In the UK, Europe, Australia and Japan even a higher percentage of the money used to approve drugs comes from industry.
Furthermore, in the USA, 4 pathways have been developed to 'expedite' the approval of new drugs and vaccines. Most drugs given the right to use these pathways (68% of all drugs seeeking US approval manage to squeak through as providing some type of unmet need). The vast majority of these drug reviews are conducted as a 6 month review. At the end of 6 months, FDA must give the manufacturer a yes or no answer as to whether it will isue a license. Whether or not it has managed to review all the submission, or even half of the submission by the manufacturer, it must give the manufacturer a yes or no answer re licensure. Usually that answer is yes, as the pressure from above to do is enormous.
The FDA has a scheme that allows it to license almost anything, and that scheme is simply creative writing of the label. The label is a legal document that explains what is known about the drug, its risks, its benefits, and how it should be used. FDA is very crafty as it works with the manufacturer to withhold information and provide skewed information on its labels. It can also include dire warnings on the label, which through broad disclosure absolve the manufacturer and the FDA from liability regarding dreaded adverse effects. FDA officials have been open about the fact that they can license anything as long as the label is written properly.
Manufacturers are well aware they can get virtually anything through the FDA—and have known so practically forever. In the book Hooked: Ethics, the medical profession and the pharmaceutical industry by Howard Brody, MD (2007), Harry Loynd, the president of pharma firm Parke Davis from 1951-1967 is quoted as saying, "If we put horse manure in a capsule, we could sell it to 95% of these doctors."
So if you are looking to avoid misinformation, the FDA is the last place you might go to for truth, honesty, ethics and consideration of the public's welfare.
In fact, knowledgeable professionals were so appalled by what they learned about the FDA (especially after PDUFA) a huge body of literature sprung up about the unethical process of drug regulation, some of which I provided at my talk to the Better Way Conference last Friday. Below are some of the best books on the subject.
So, if you want to avoid believing misinformation about drug, vaccine and device regulation, I suggest you take a look at these books, or the many other reports and reviews of the subject. Perhaps Congress needs to stop authorizing funds for the PR departments of our federal 'public health' agencies?

© 2023 FM Media Enterprises, Ltd.