World Economic Forum will plot how to counter "misinformation" at its 2023 annual meeting
by Tom Parker  | Jan 2, 2022
The World Economic Forum (WEF), an unelected global organization that seeks to "shape global, regional and industry agendas," has announced the schedule for its 2023 annual meeting which includes a panel on countering "misinformation."
The panel is titled "Countering Threats in the Age of Black Swans" and will take place on January 18, 2023 at 9 am Eastern Standard Time (EST).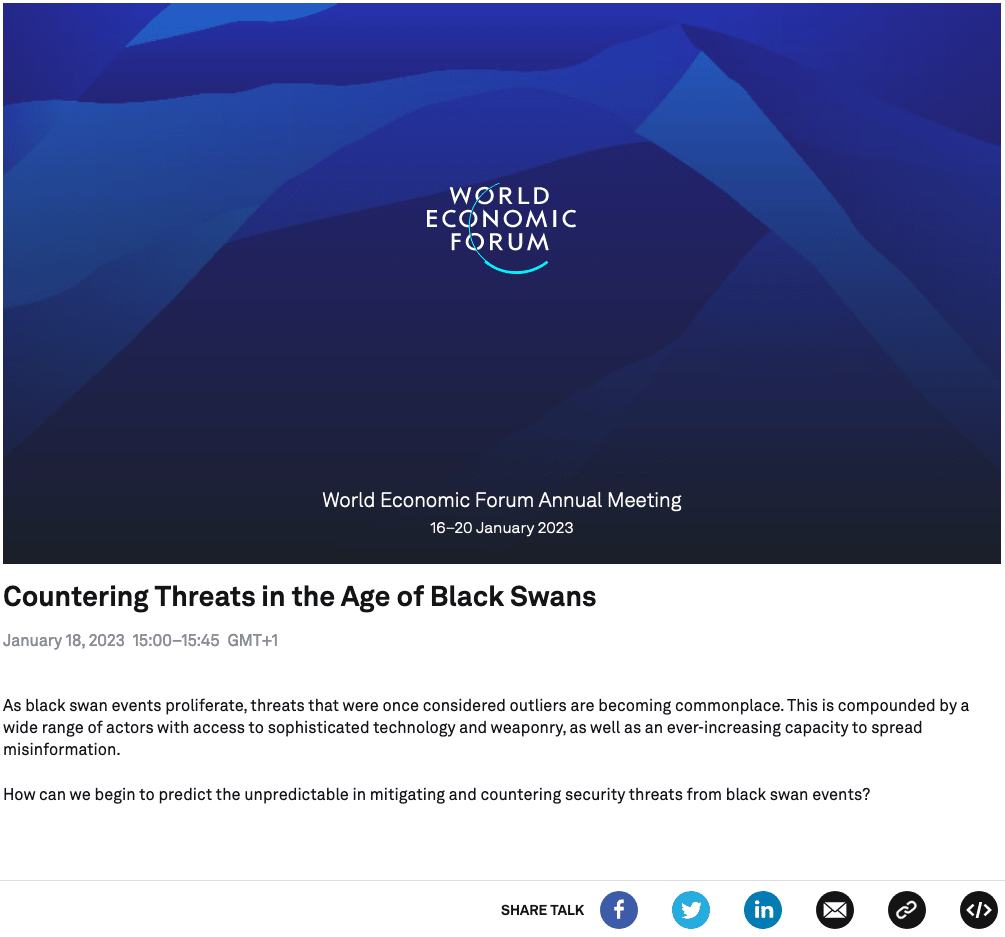 The description for the panel doesn't define misinformation but claims that "a wide range of actors" have access to "an ever-increasing capacity to spread misinformation." This capacity, according to the WEF, is supposedly compounding "threats that were once considered outliers."
During the panel, speakers will discuss how to predict, mitigate, and counter these threats that are supposedly aggravated by misinformation.
While the panel description doesn't define misinformation, a recent post promoting the WEF's annual meeting suggests that the group deems criticism of the WEF and challenging mainstream Covid-19 narratives to be misinformation.
In this post, the WEF complains that it has been targeted by "disinformation campaigns" and links to another post where its managing director, Adrian Monck, suggests that criticism of the WEF's controversial "You'll own nothing and you'll be happy" slogan is tied to a "misinformation campaign."
In addition to branding criticism of this slogan misinformation, Monck also laments "misinformation concerning COVID-19 and vaccines."
Not only does Monck brand these topics misinformation but he also claims that "misinformation derails free speech" and calls for "action to prevent lies being accepted as truth."
This post by Monck is one of many examples of the WEF pushing for the censorship of what it deems to be misinformation. The WEF and the global leaders that attend its meetings have previously outlined how Big Tech partners with intergovernmental organizations like the United Nations (UN) to tackle disinformation, demanded that social media companies crack down on "rumors," and pushed for the use of artificial intelligence (AI) to censor misinformation.

© 2023 FM Media Enterprises, Ltd.